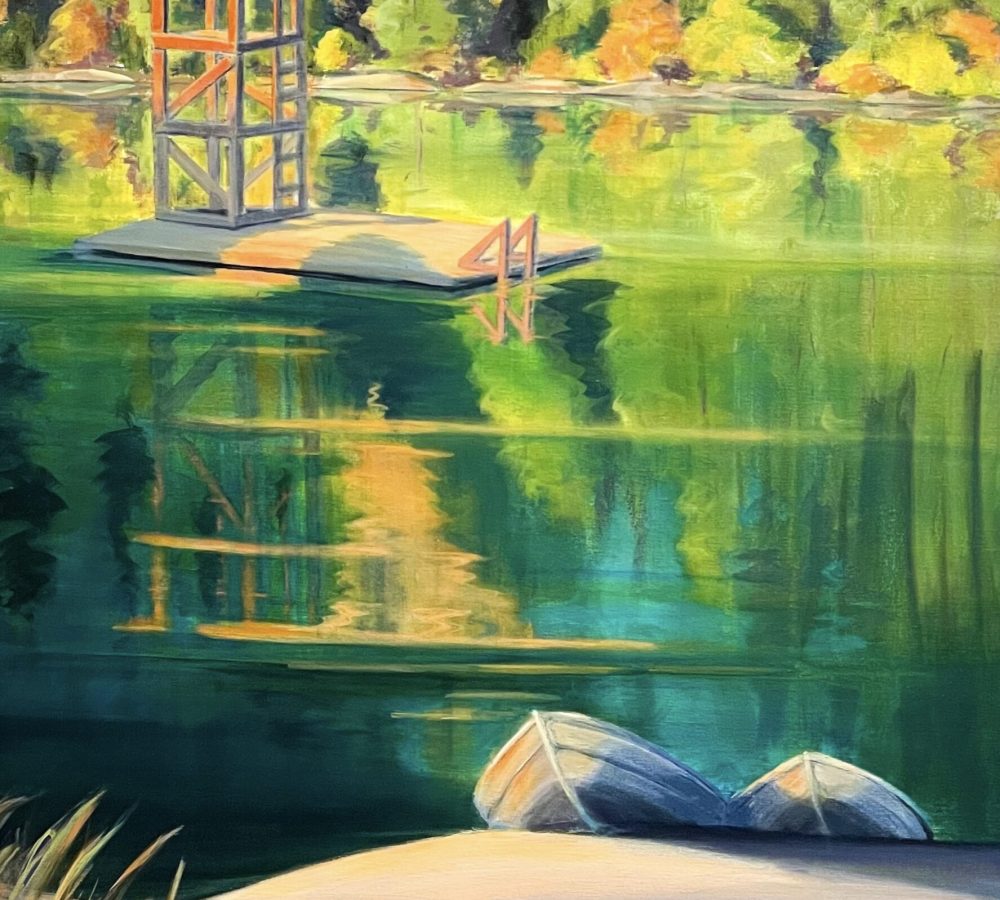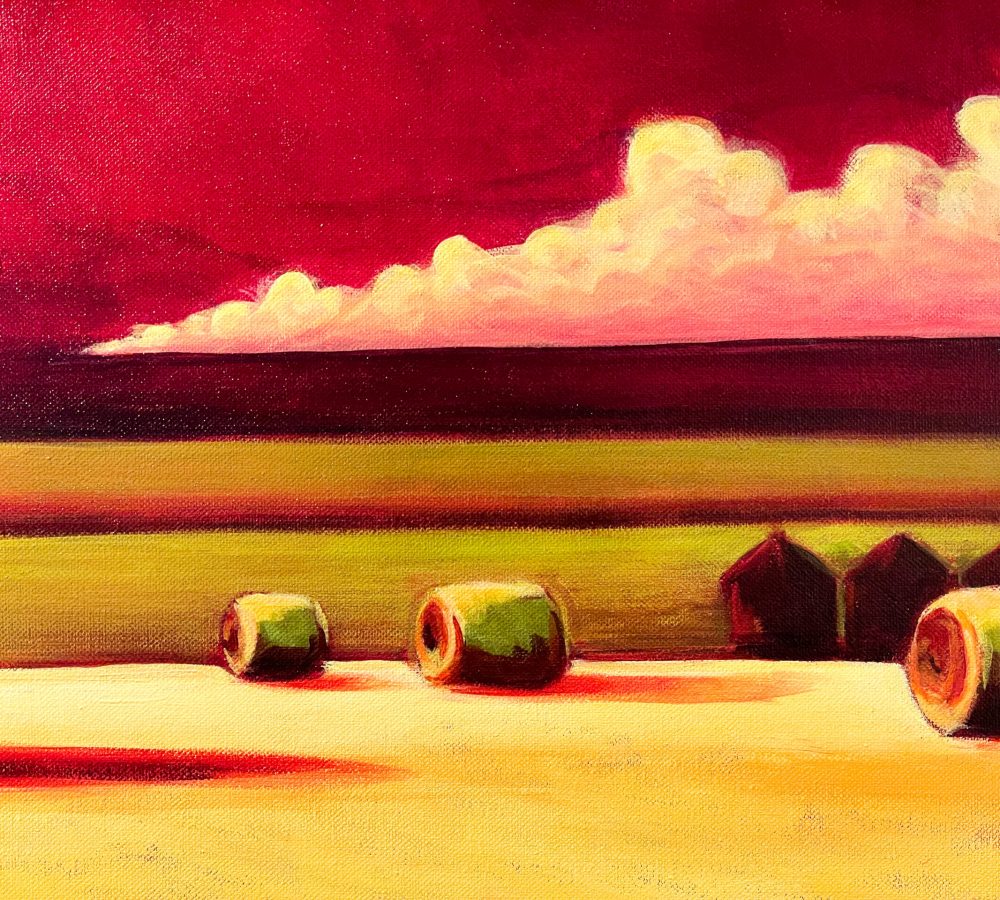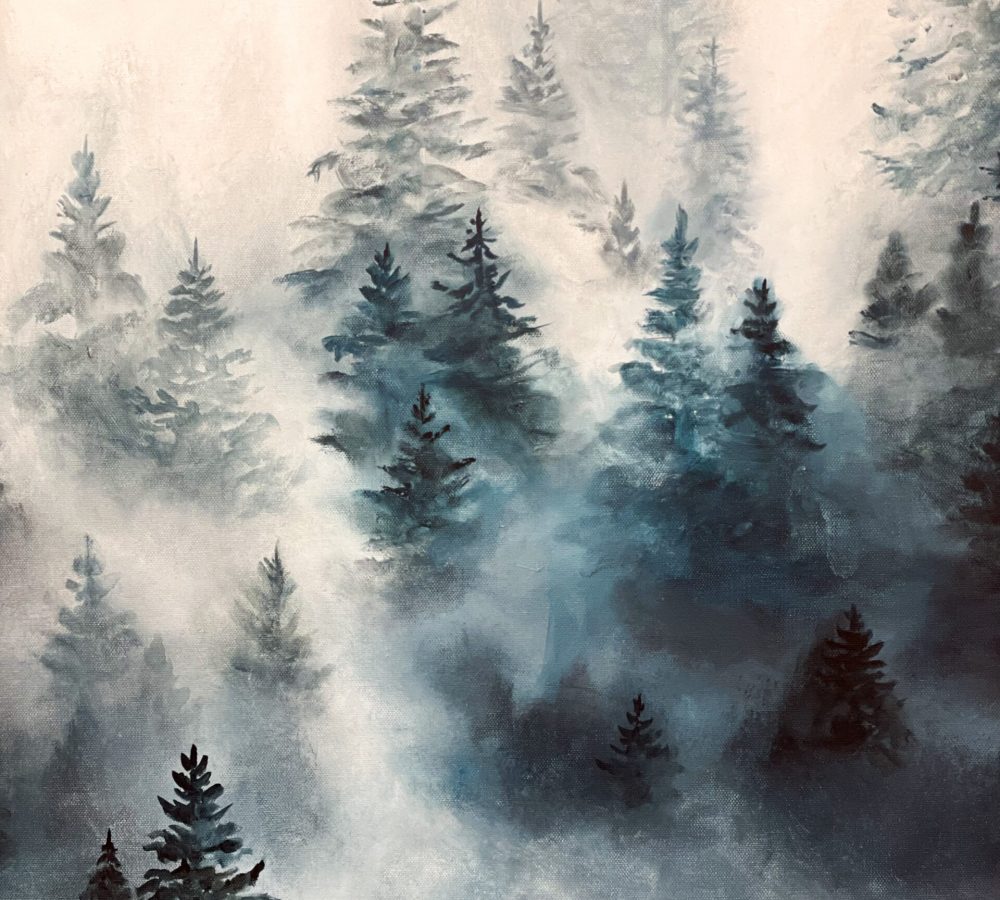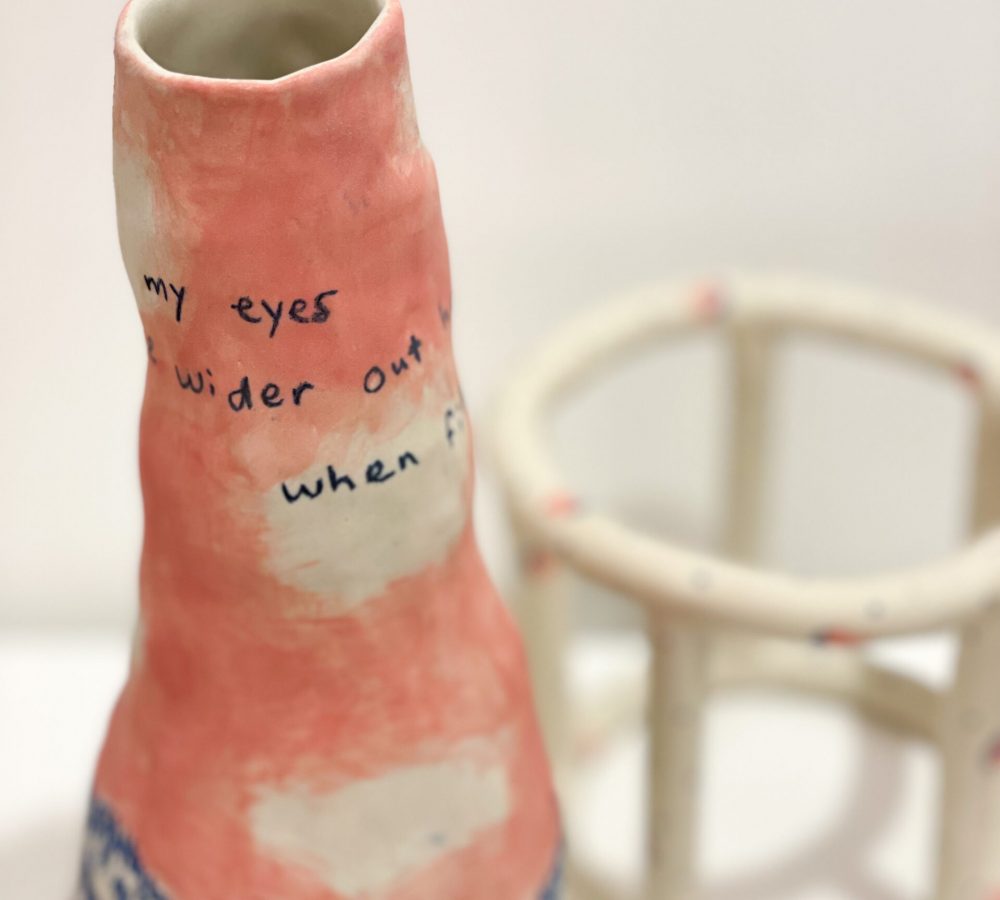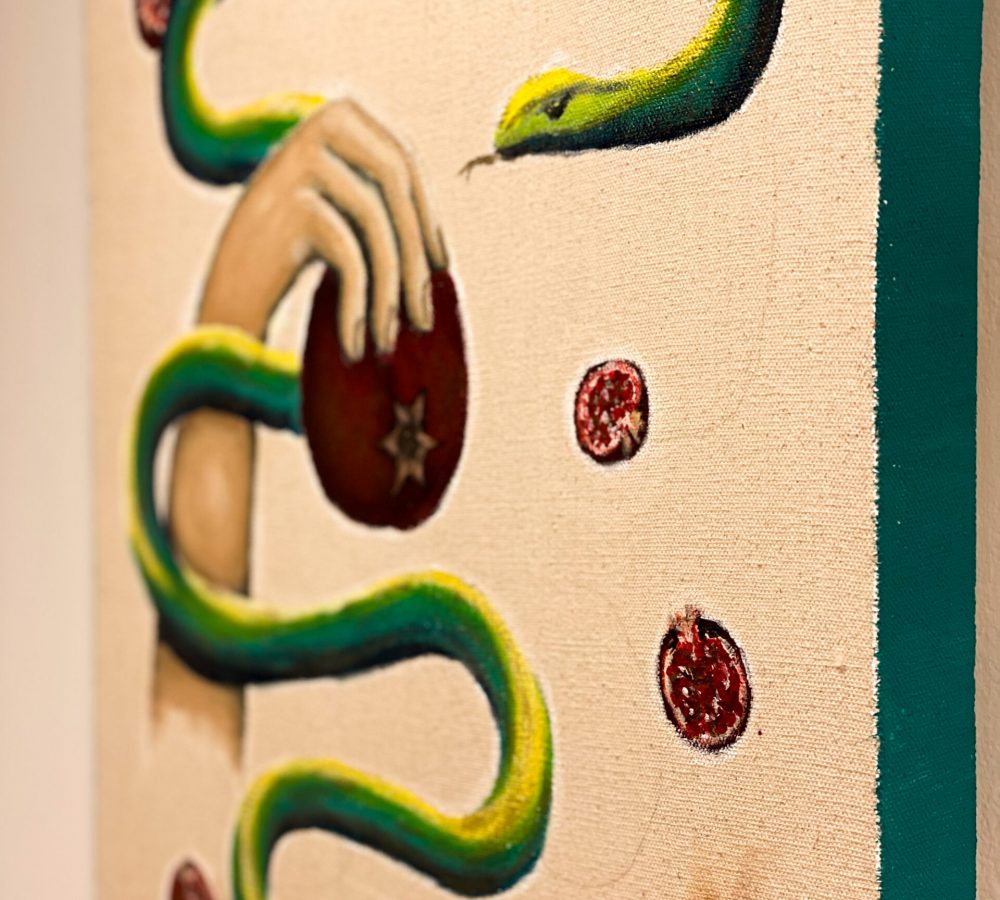 OCTOBER 2021
October 7th – October 29th
Main Gallery: Tina Lindegaard, Valerie Speer & Jennifer Hedge
Three Voices from the Land
Gallery 1: Vanessa St Yves | Our Rainforest
Gallery 2: Kaisa Lindfors | How to Feel Full
Gallery 3: Sherezad Cheriton | Lady Like

This October we are featuring six artists throughout the gallery with an eclectic mix of colour palettes, painting styles and mediums. Voice, expression of the land and journaling are among the themes that you can expect to find in this month's show. 
MAIN GALLERY | The main gallery this month has the works of three artists well known to Revelstoke, but this is the first time this trio has shown their work in a group show. 'Three Voices from the Land' the title of the main gallery show features stunning landscape paintings from artists Tina Lindegaard, Valerie Speer and Jennifer Hedge. When you walk into the main gallery your eyes will first fall upon moody seaside views with brewing storms and a stark horizon line. As you travel beyond the sea and deeper into our gallery the colours will brighten and the landscapes start transforming into beaches, mountains and prairie scenes. The unique style of all three artists intermingle into a dance that plays across the walls of our gallery.
GALLERY ONE | 'Our Rainforest' solo show by Vanessa St Yves features familiar faces from our surrounding forests in Revelstoke that you might not want to face when you're out in nature. The beauty of these wild animals with the cool calmness from the mist tree paintings draws on inspiration from the Revelstoke temporal rainforest. 
GALLERY 2 | Ceramic artist Kaisa Lindfors intertwines her pinch pot practice of ceramics with visible journaling in her solo show 'How to Feel Full.' The glazes of Kaisa's pieces are painted on like a canvas and play through a variety of typical and not so typical shapes. 
GALLERY 3 | Sherezad Cheriton is known for her pottery featuring the feminine figure but she has traded in her glazes for paints this show as she depicts elements of the female figure on canvas. 'Lady Like' is a far stretch from the proper lady you might expect but gives you an eye (or many) into the way Sherezad sees the female form. 
NOVEMBER 2021
November 4th – November 26th

Main Gallery | Hayley Stewart
Gallery 1 | Memory Uglene
Galleries 2 & 3 | Rob Sim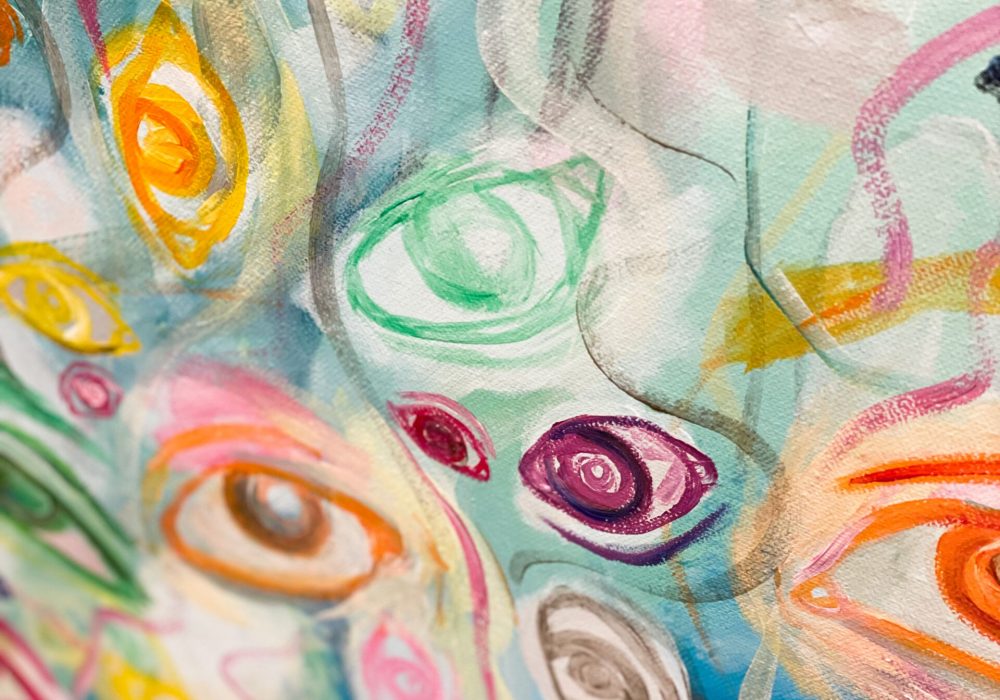 VIRTUAL TOUR
Current Exhibition
October 2021
Tina Lindegaard, Valerie Speer & Jennifer Hedge | Three Voices from the Land

Vanessa St-Yves | Our Rainforest
Kaisa Lindfors | How to Feel Full
Sheherezad Cheriton | Lady Like

VIRTUAL TOUR
Past Exhibition
September 2021
Jessa Gilbert | Flux
Sandra Flood | Inspired by Degas
Meagan Oxford | Altered State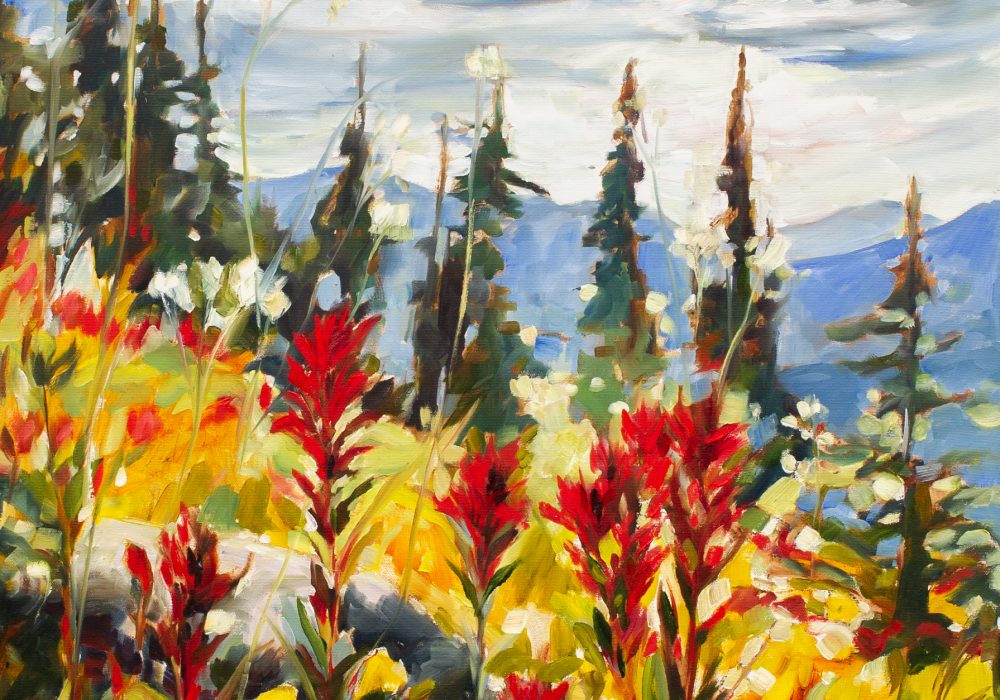 VIRTUAL TOUR
Past Exhibition
August 2021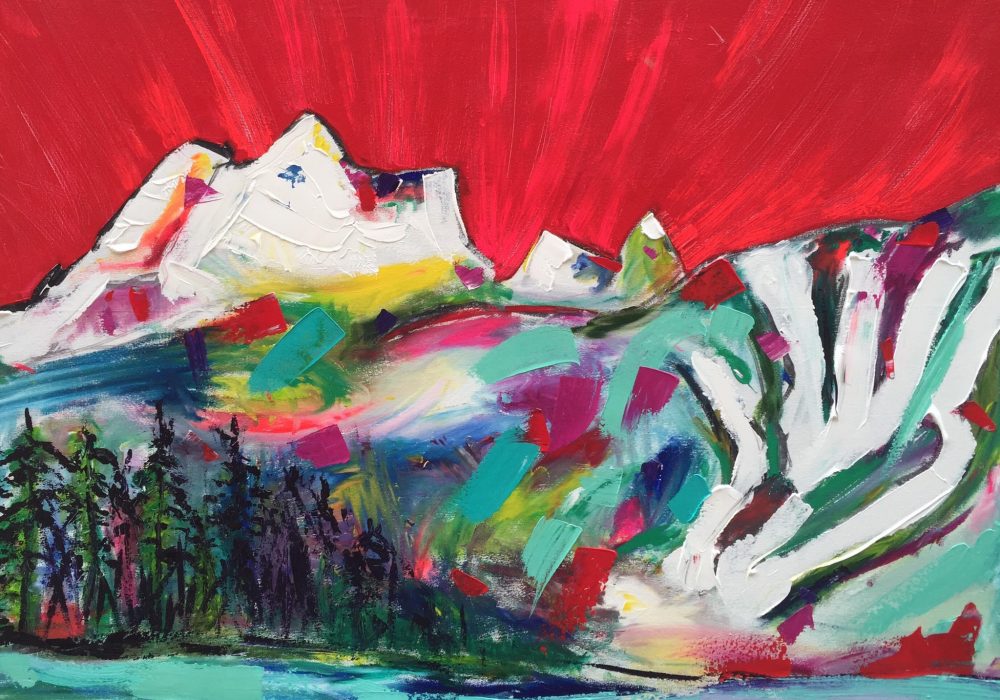 VIRTUAL TOUR
Past Exhibition
July 2021
The Big North Art | Wonder Wander
Matthew Timmins | Kootney Civil Twilight
Maja Swannie Jacob | Inner Light
Bill Fell | Water… An Essential Element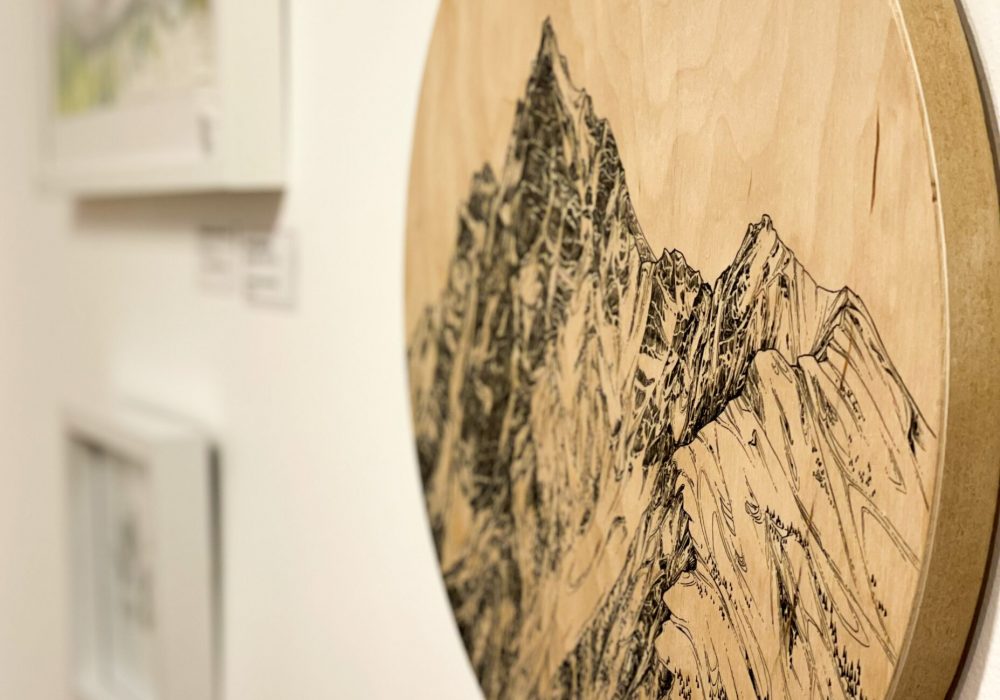 VIRTUAL TOUR
Past Exhibition
June 2021
Emily Beaudoin | The Wilds
Tami Murray | Feathers & Flowers
Nahanni McKay | The Beekeeper
Jack Sutter | Shapes in Metal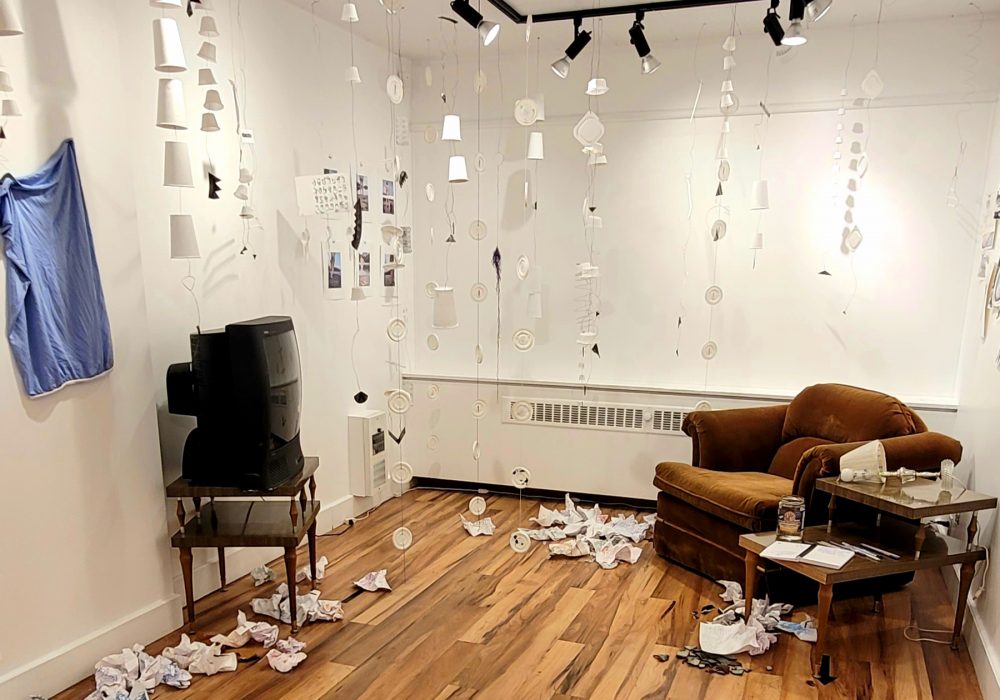 VIRTUAL TOUR
Past Exhibition
May 2021
Members Show | Moving Forward
Barbara Maye | Journey to the Butterfly
Baberaid | Weight of Mud
Charise Folnovic | (un)Censored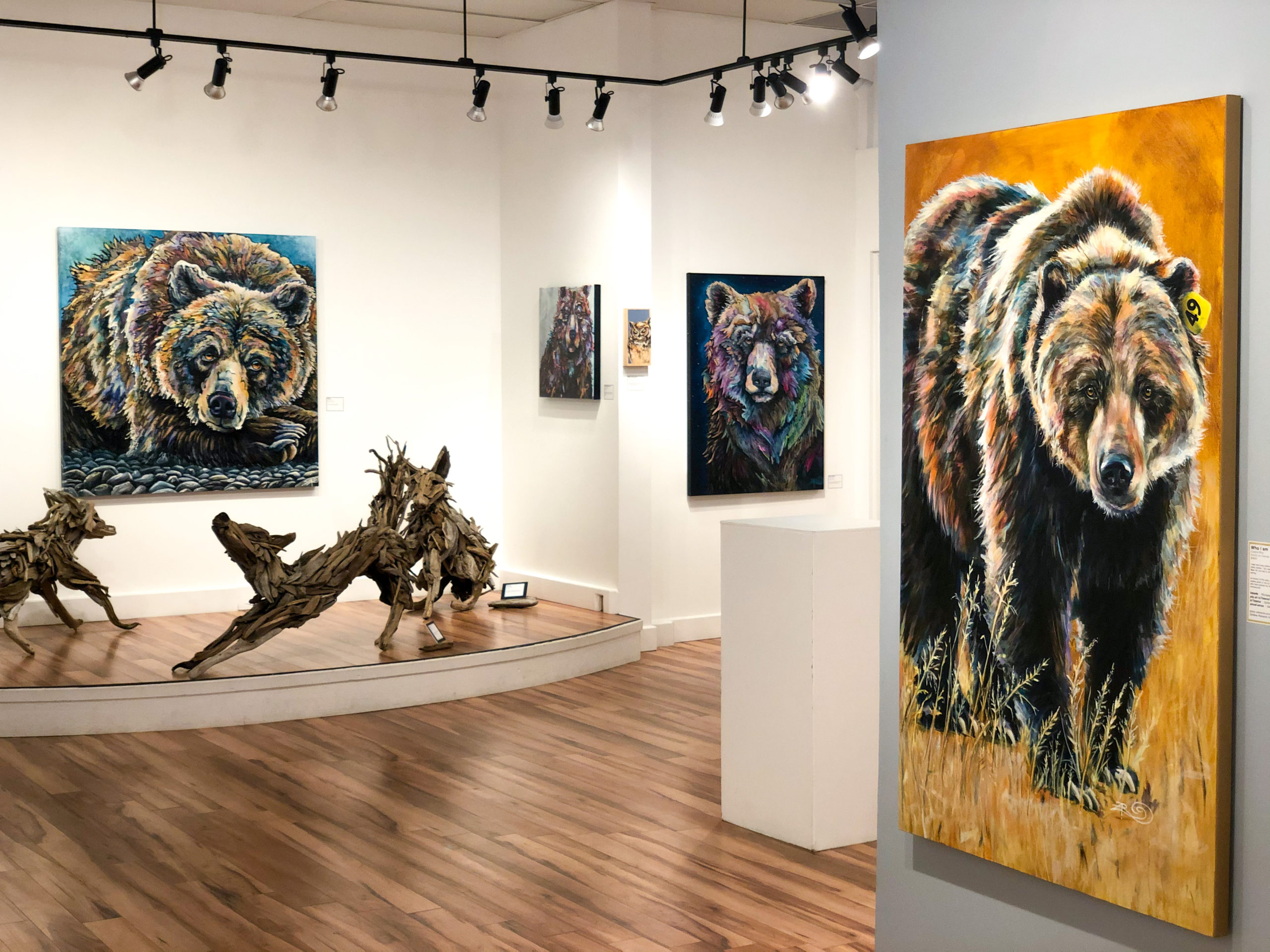 VIRTUAL TOUR
PAST EXHIBITION
November 2020
Zuzana Riha | Dreamers
Shea Slager | No Path is Set
Carmin Mackenzie | Chaos and Calm
Kristen Robilliard | Astral Peregrinations
Inside the Artist Studios:
A look at several of our past Main Gallery artists. Get a glimpse into their studios and journey with them as they discuss their artistic process. Videography by FDProductions 
Tina Lindegaard, Valerie Speer & Jennifer Hedge
Get a behind the scenes look into the October 2021 main gallery exhibition 'Three Voices from the Land'
Jessa Gilbert
Get a behind the scenes look into Jessa Gilbert's September 2021 exhibition show 'Flux'
Check out more of Jessa's work on her website: www.jessagilbert.com
Michelle Austen
Get a behind the scenes look into Michelle's August 2021 exhibition show 'Wildly Captivating'
Check out more of Michelle's work on her website: michelleausten.ca
The Big North Art
Get a behind the scenes look into Cher & Estee's July 2021 exhibition show 'Wonder Wander'
Emily Beaudoin
Get a behind the scenes look into Emily's June 2021 exhibition show 'The Wilds'
Check out more of Emily's work over on her website: emilybeaudoin.com
Zuzana Riha
Get a behind the scenes look into Zu's November 2020 exhibition show 'Dreamers'
Check out all of Zuzana's work over on her website: zuzanariha.art
Jo Willems

Get a behind the scenes look into Jo's September 2020 exhibition show 'It Just Takes Time'
To find out more about B.C. artist Jo Willems, check out her website:

www.jocwillems.com